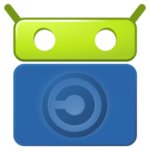 NanoDroid for lets you pseudo-debloat the ROM, install microG, F-Droid, FOSS apps, GNU Bash, GNU Nano, Zelda ringtones and sounds.
NanoDroid is a installer for various OpenSource related things, most noticably microG and F-Droid. It supports direct /system installation, both devices with or without A/B partition scheme, aswell as Magisk Mode (module) installation. It also includes several tools (eg. GNU Bash, GNU Nano, more), scripts, fonts, sounds and additional features (system debloating, init scripts, automatic logcat creation), aswell as a companion F-Droid Repository.
Furthermore it allows the user to do fine-graded installations using configuration files, which allow to choose what to install, or if several alternatives are available, which of them.
NanoDroid allows you to choose between the official microG GmsCore and a custom microG GmsCore (default).
In order for full microG experience NanoDroid contains a modified Play Store which allows (in-)app-purchases with microG, which would normally not be possible. It also tries to remove all previously installed GApps on it's own. For ROMs without builtin signature spoofing support NanoDroid includes an on-device Patcher which tries to patch your ROM from TWRP.
Versions until 15.1 were called NanoMod, starting with 16.0 they're called NanoDroid.
More information about Magisk
NanoDroid XDA Support Thread
Download-Links
NanoDroid includes
microG and it's companions
on-device framework-patcher for microG support (signature spoofing)
F-Droid and it's privileged extension
modified Play Store to allow (in-)app-purchases with microG
alternatively Yalp Store or Aurora Store can be installed instead
custom init scripts
pseudo-debloat feature (Magisk-only)

disables applications systemless-ly

pre-configured default settings
several Open Source applications

include replacements for the pseudo-debloated applications

additional components

GNU Bash shell
GNU Nano terminal editor
various shell utilities
nanodroid-overlay script with various features

The Legend of Zelda ringtones and sounds